Prevent & Treat Stretch Marks and Wear What You Love with Confidence
During pregnancy skin gets dry and breaks off, creating stretch marks. Our natural restorative body oil moisturizes your skin and improves elasticity to effectively prevent skin breakage and stretch marks. It also removes your existing stretch marks in 4 weeks. You don't have to choose between your body and baby anymore.
As Seen On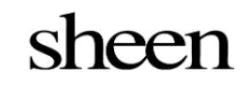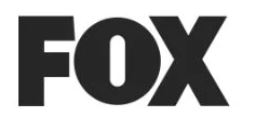 Our Claims
Clinically Proven

4 week Clinical Trialwas performed on women volunteers with an without stretchmarks between the ages of 21 and 45 years of age.

Dermatologist Tested

46 women & 9 men were Tested, results were not associated with skin irritation or allergies. Perfect for ALL skin types.

Vegan Certified

Clinically Tested and found negative for animal Genomic DNA. We do not tests on animals, nor do we used animal products or ingredients.

No Toxins

Our products are free from parabens, petrolatum, xenoestrogens, phthalates, PEGs and any other harmful or unhealthy toxins. Safe and Clean.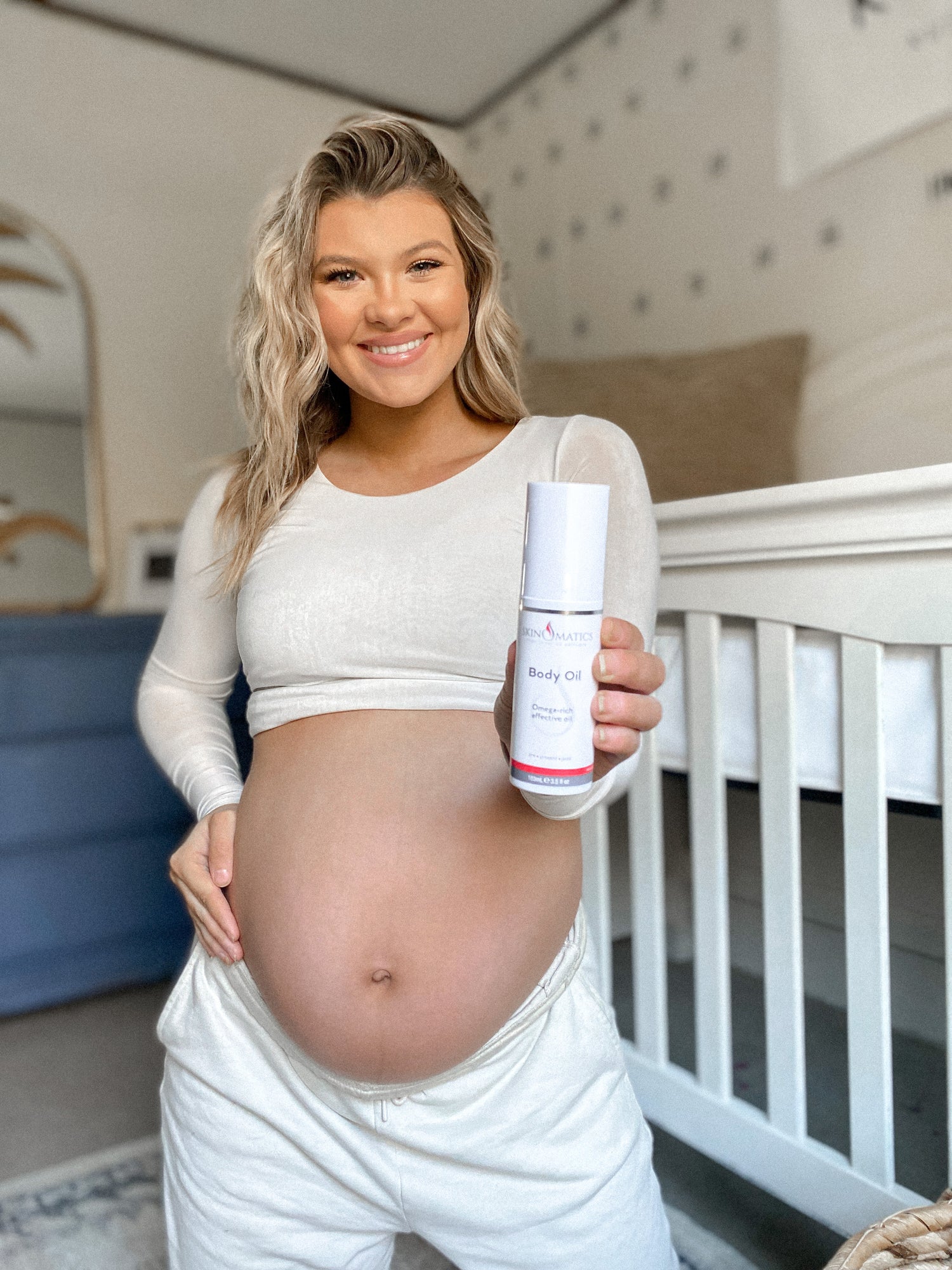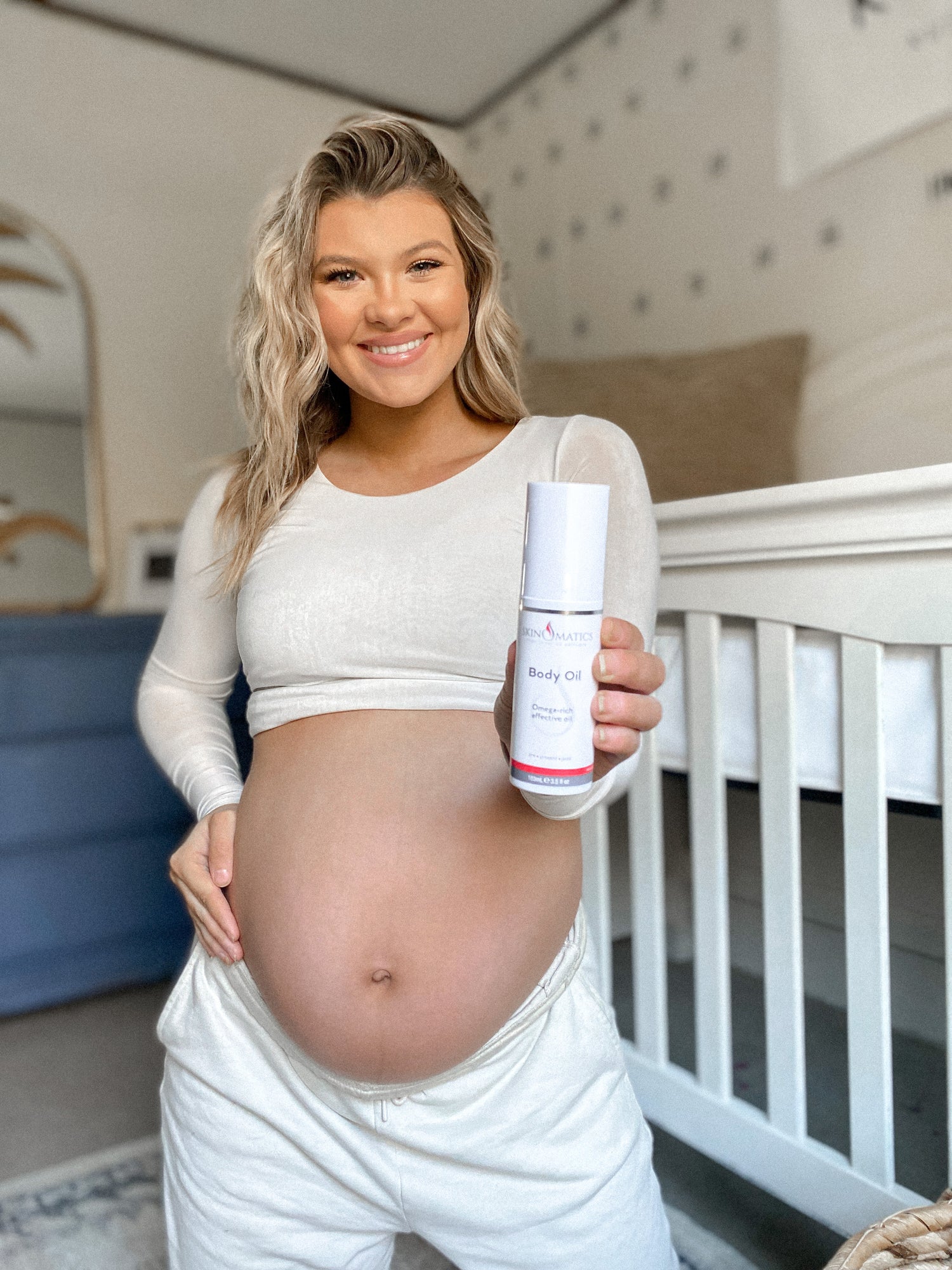 A Natural Product That Works!
Clinally Proven To Be A Powerful Defense Against Stretchmarks
Remove existing stretch marks in 4 weeks. If you have existing stretch marks you are worried about, the specially blended natural restoration ingredients in our body oil can drastically minimize their appearance. Your stretch marks will gradually fade, leaving behind a soft and supple skin.
During a clinically study, 100% of 30 women, who tested our oil for 4 weeks, saw a 98% improvement in their!
Don't let your stretch marks change the way you feel about your body. Our stretch mark products are 100% natural and loaded with omega-rich skin stretch complex that moisturizes the skin, improves skin's elasticity, and prevents stretch marks from appearing.
Shop now
High Level Of Selfcare Planner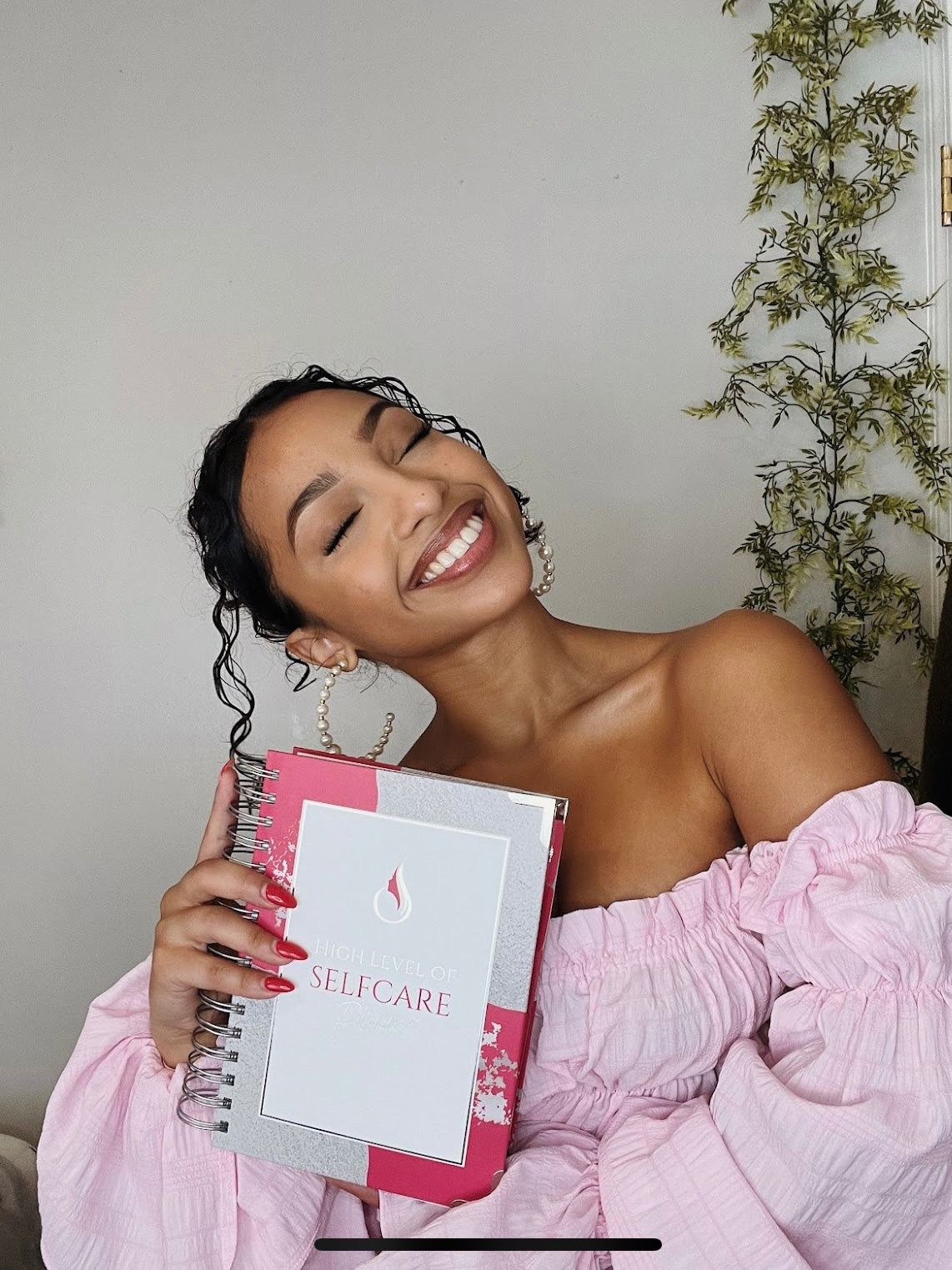 Quick view

Self Care Planner

Regular price

Sale price

$38.00
Light & clean
We Care About Your Sensitivity To Smells
We realize pregnancy can sometimes make you nauseous and ultra-sensitive to smells. That's why we added in our oil a delicate and light natural fragrance that melts into thin air seconds after you apply.
A touch of vanilla toned down every ingredient to perfection. We have designed the smell to adapt to the natural scent of your skin, which leaves you happy and nausea free.
Learn More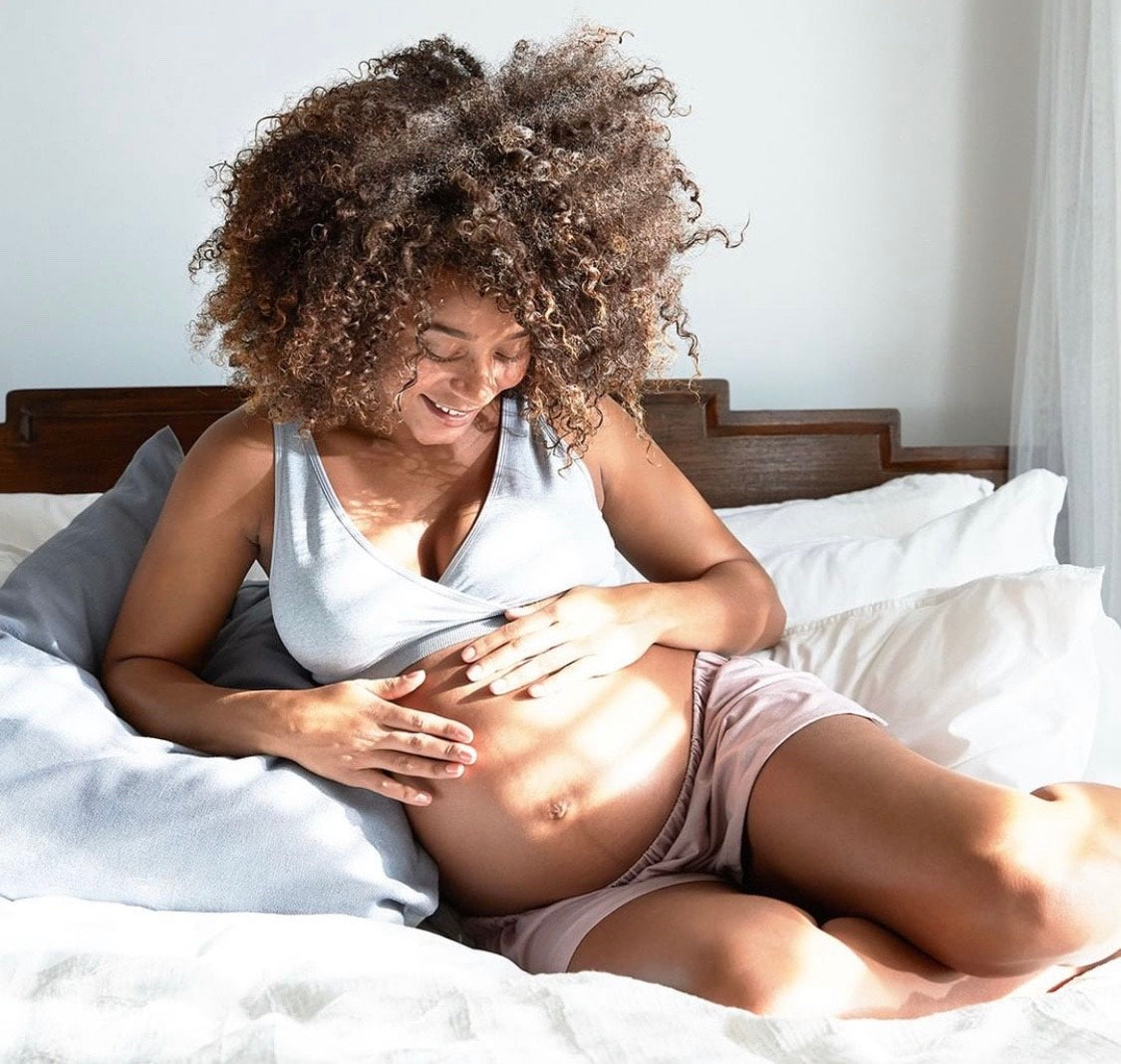 Preventative & Restorative
Our Stretchmark Oil
Our popular body oil is a non-oily oil that immediately absorbs into the skin and makes it super soft, hydrated and moisturized.
The light sheen will show that your skin has begun to elasticize. Even if stretch marks do appear, they will be lighter and less visible, and likely to fade soon.

If you have pre-existing stretch marks, this oil will drastically minimize their appearance.
Learn More
Best Sellers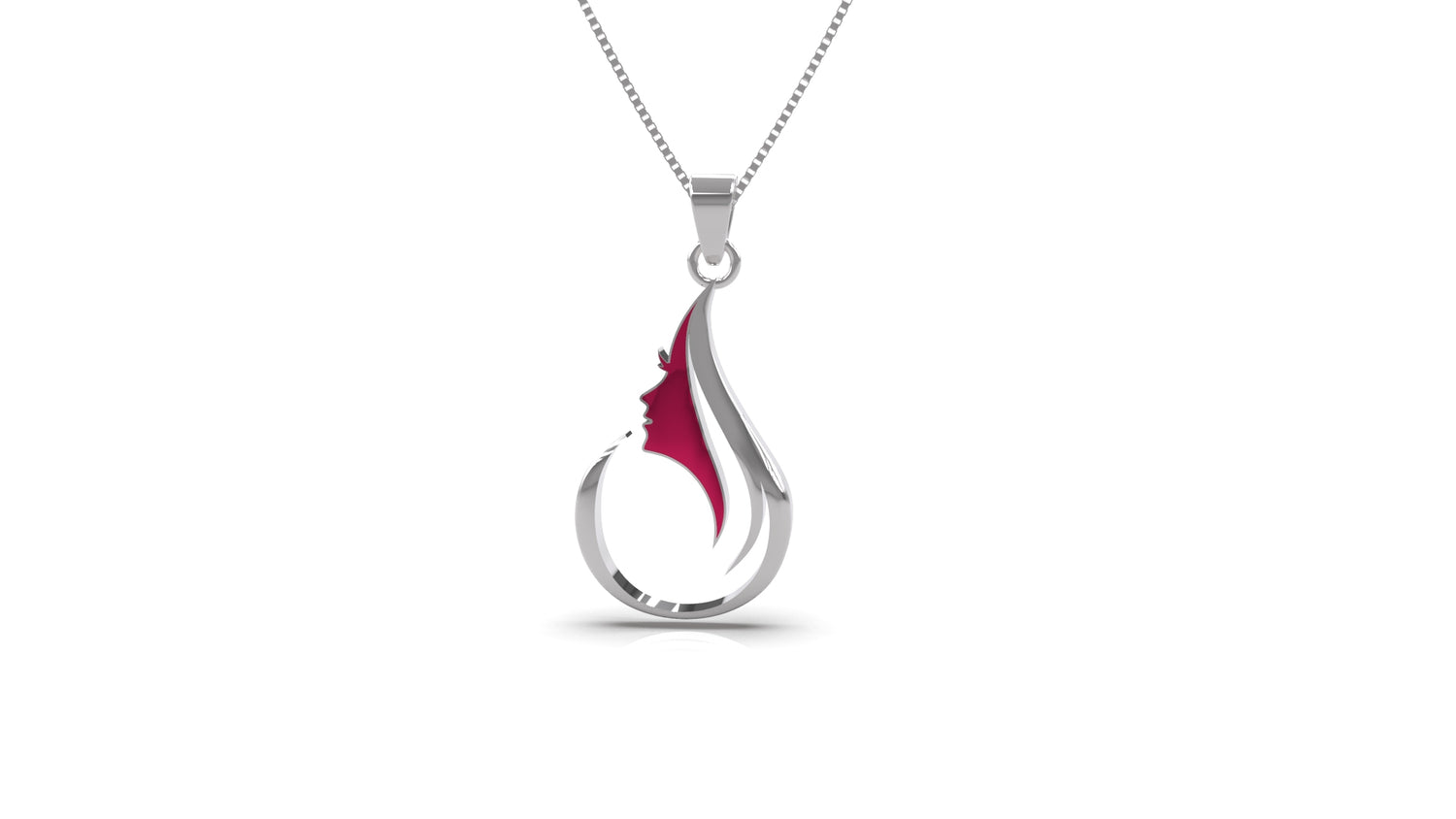 Before & After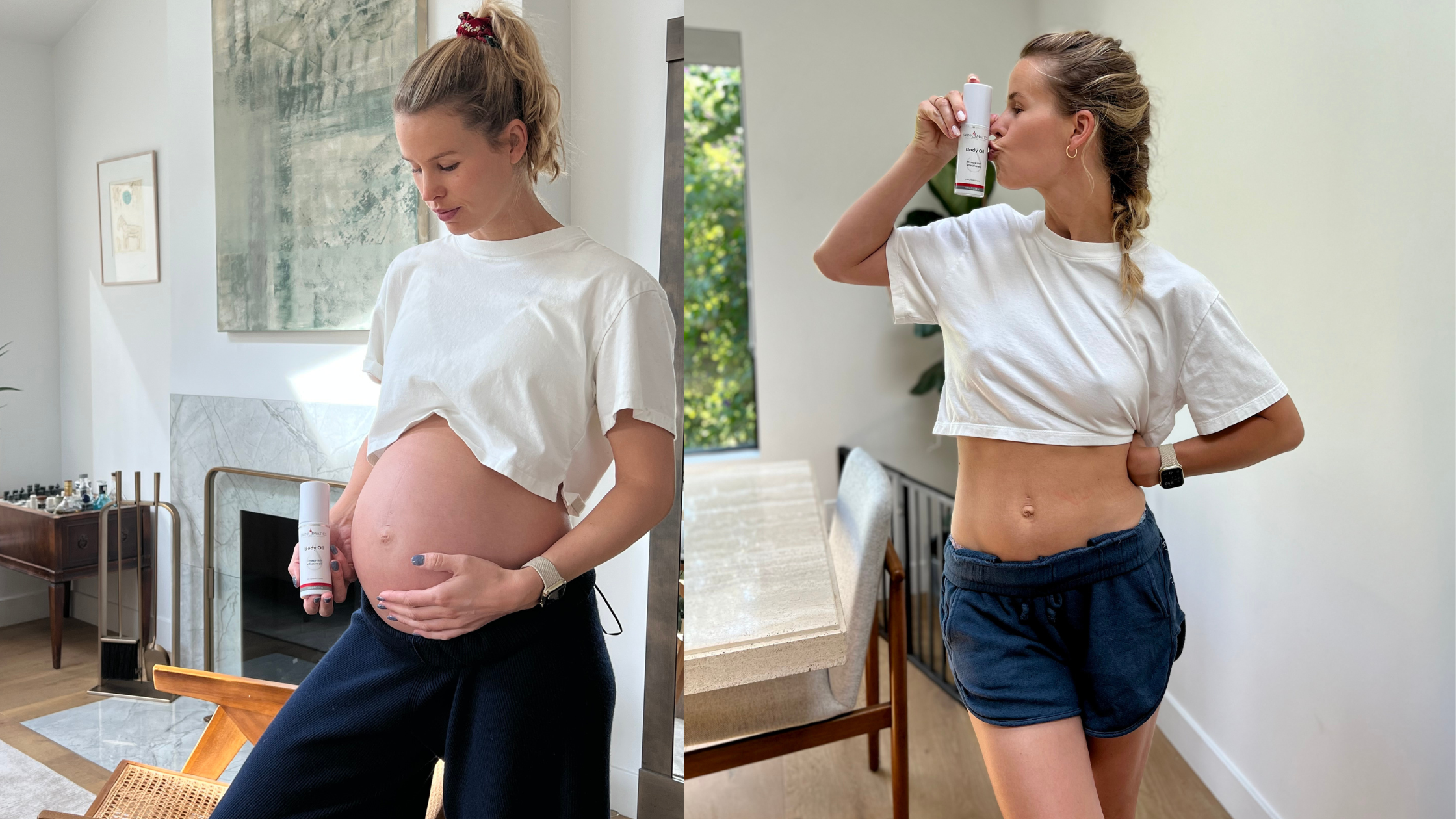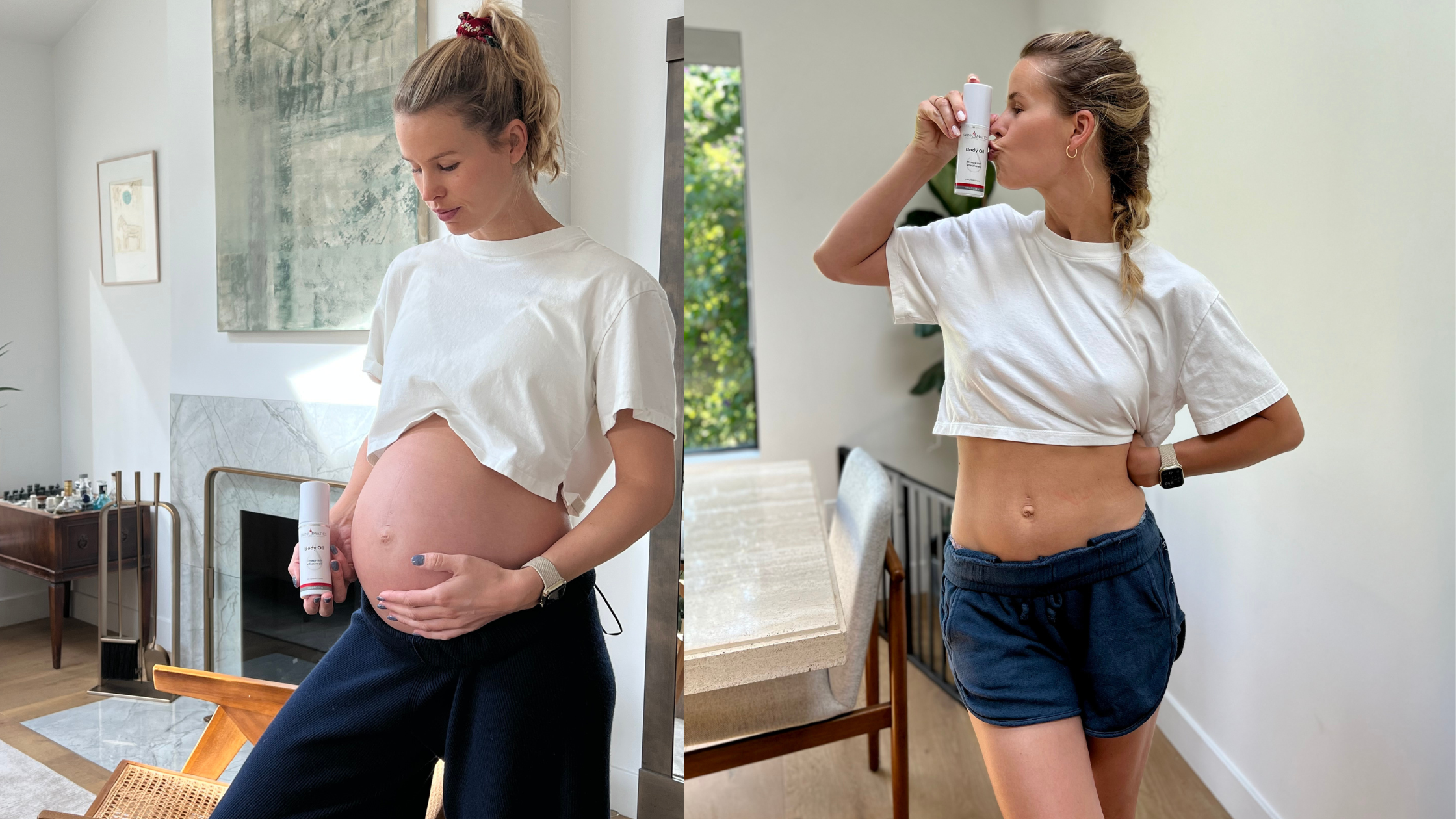 Stretchmark Body Oil
Regular price

Sale price

$49.00
OMEGA RICH STRETCH MARK PROTECTION OIL
Expertly formulated for dry, uncomfortable bumps, this lightweight silky blend of Natural Oils  is clinically proven to increase skin elasticity, hydration and moisture, helping to protect against stretch marks and minimize the appearance of pre-existing stretch marks. Packed full of natural plant-based actives to deliver results you can both see and feel. 
CLINICALLY TESTED AND PROVEN 100% of mamas agreed skin felt instantly soothed, hydrated and moisturized and would recommend to fellow mamas* *Tested on  30 non-pregnant women with and without stretch marks, in an  independent consumer trial.
Our Tummy Rub Oil is Vegan, Cruelty-free and Dermatologically tested

100% Natural Fragrance; a citrus blend of orange and vanilla

This silky blend of natural oils absorbs quickly into skin to avoid sticky jammies!

Vegan Certified by Vegan.org.

One pump goes a long way and will cover most of your bump.

Use on your tummy, chest, arms, legs and buttocks' 

Use for rapid weight gain and weight loss to elasticize the skin and prevent stretch marks!

Non-greasy, settles in quickly leaving your skin soft and supple and oil free

No nasties, No toxins
1. Ingredients

Our Ingredients

Our Omega Rich Skin Stretch Complex (yes it's a mouthful!) is a unique blend of Avocado Oil, Inchi Oil and Argan Oil (rich in Omega 3, 6 and 9) to help keep your skin elastic, supple and strong for the 9 month s-t-r-e-t-c-h and beyond.

We have combined organic and natural ingredients to give you the best fight against stretchmarks  

Organic Sunflower (Helianthus Annuus) Oil Very high in vitamin E, it traps in moisture and keeps skin very hydrated while increasing elasticity.

Sweet Almond (Prunus Amygdalus Dulcis) Oil and Organic Fruit (Olea Europaea Fruit) Omega-rich moisturizing oils help soften and hydrate. Great for sensitive skin.

Organic Avocado (Persea Gratissima) Oil Omega and folic acid rich, hydrates and has strong cell regenerative properties.

Coconut (Cocos Nucifera) Oil Light, non-greasy and rapidly absorbed causing deep hydration and conditioning to the skin.

Organic Roseship (Rosa Canina Seed) Oil High in Vitamin C and rich in Omega 3 and 6. This oil helps with reduce the appearance of stretchmarks.

Organic Olea Europaea (Olive) Fruit Oil

Jojoba (Simmondsia Chinesis) Seed Oil Soothes Dry Skin. strong cell regenerative properties.

Organic Argan (Argania Spinosa Kernel) Oil An oil Nourishes, soothes, protects and increases elasticity. Omega 6 and 9 rich.

Organic Sacha Inchi (Plukenetia Volubilis L.) Seed Oil This antioxidant has strong cell regenerative properties and helps to increases the skin's elasticity. In addition, this oil smooths and absorbs quickly.

Organic Calophyllum Inophyllum (Tamanu) Oil Reduces scarring, itchiness, and helps with reducing the appearance of stretch marks.

Vitamin E (Tocopherol) Deep skin hydration

Fragrance Citrus Aurantifolia (Lime) Peel Oil, Citrus Bergamia (bergamot) Oil Citrus Aurantium Dulcis (Orange) Peel oil, Citrus Nobilis (Mandarin Orange) Peel Oil, Caprylic/Capric Triglyceride, Vanilla Planifolia Fruit Extract, Limonene, Linalool, Citral, Geraniol

 
2. Recommended Use

We recommend applying a generous amount of oil 2-3 times per days and as needed.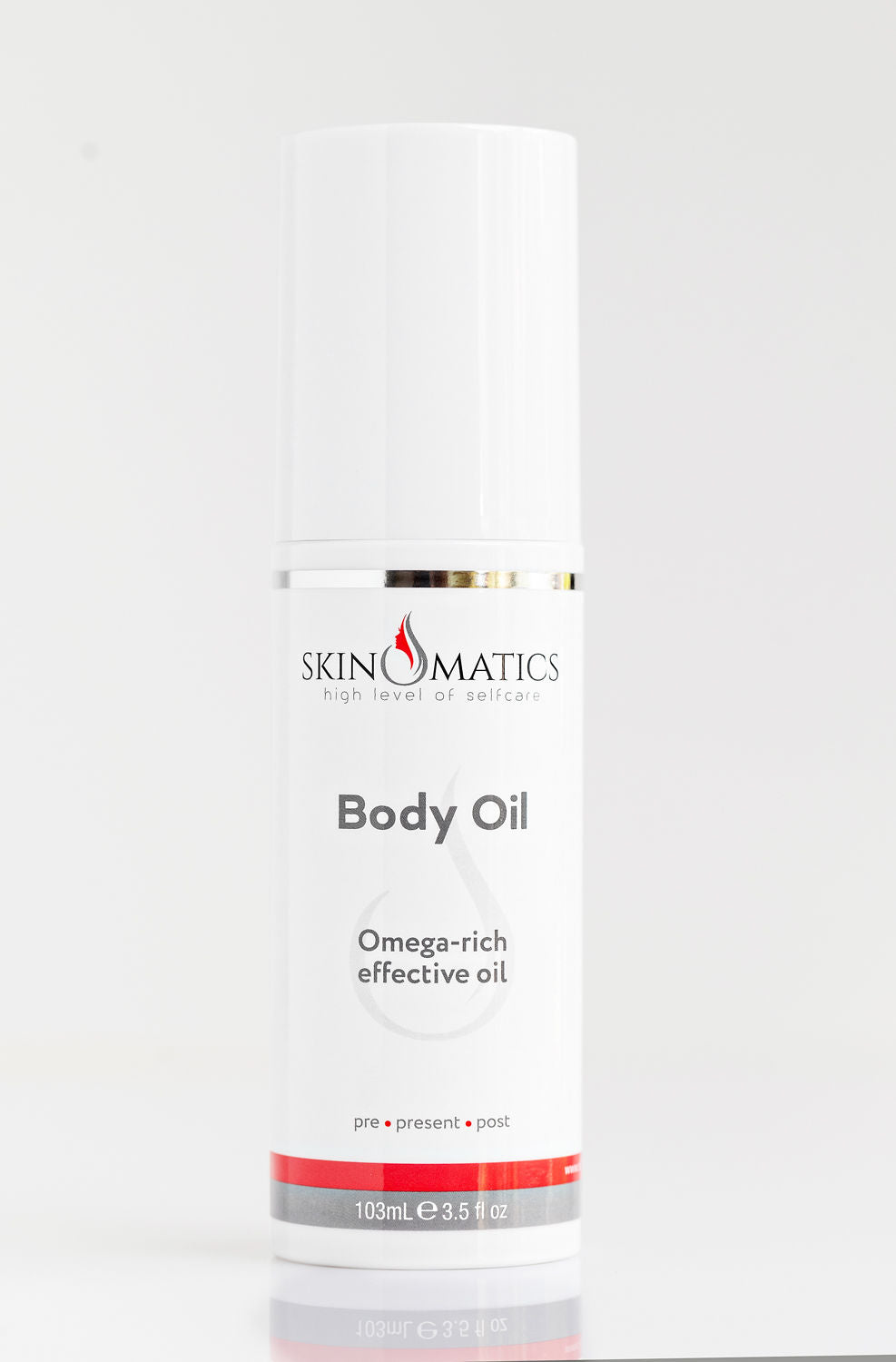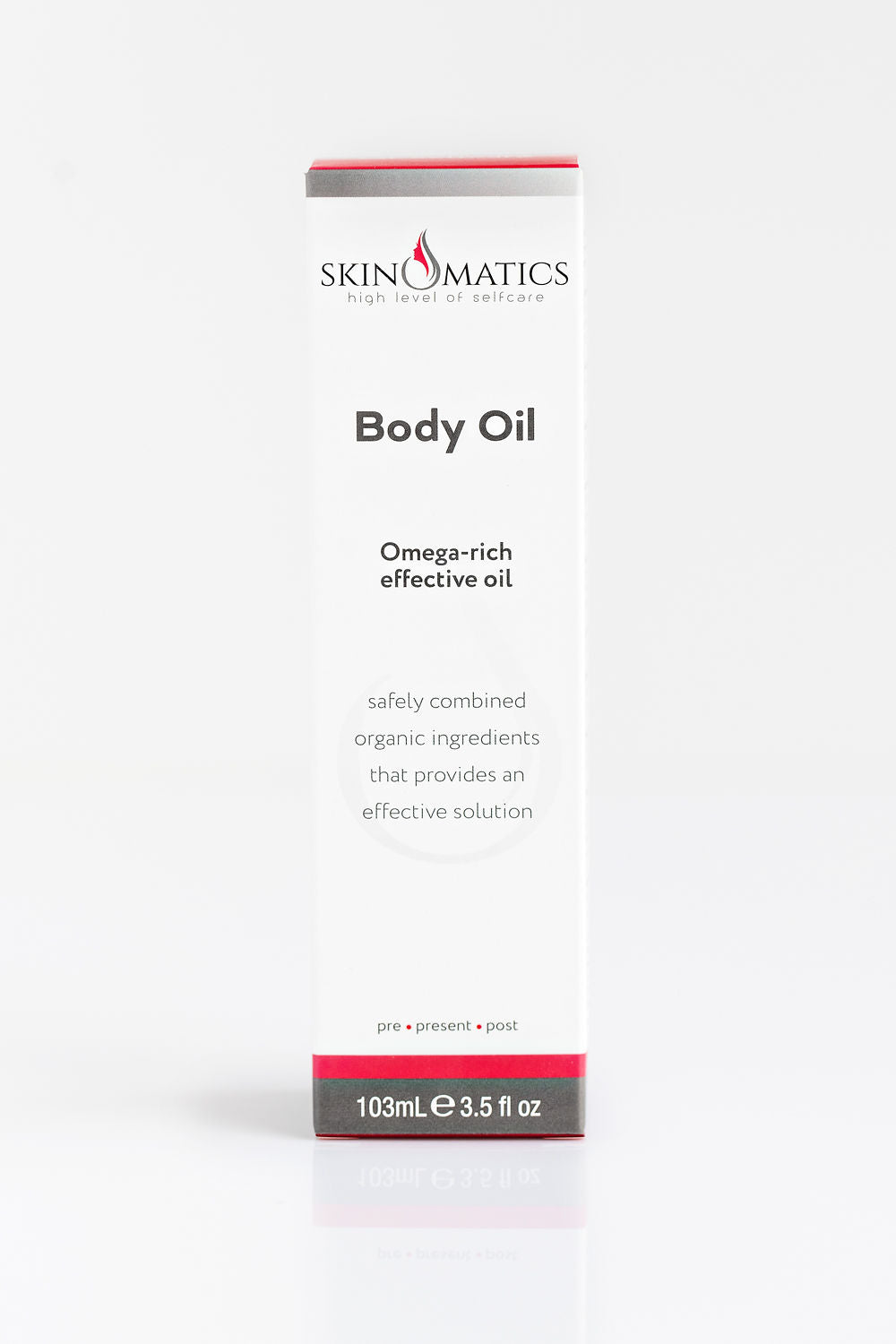 Quick view

Stretchmark Body Oil

Regular price

Sale price

$49.00
Quick view

Self Care Planner

Regular price

Sale price

$38.00
Quick view

Self Love Necklace

Regular price

Sale price

$85.00
Often Purchased Together
Bundle products



Testimonials



So far my experience with this body oil has been unmatched by another other product I've tried for stretch marks. I love that it's naturally based but my favorite thing about it is how quickly it absorbs onto my skin, it doesn't leave a sticky and long lasting residue like other body creams/oils.

@emillllym_
I'm embracing the Sun and My Bump with Zero Stretch Marks because of My Holy Grail Pregnancy Skinomatics Body Oil. I'm in my third trimester, and the summer heat is in full swing. Flaunting my pregnancy bump in a swimsuit, I'm not just embracing motherhood, but I'm also loving the summer and all the fun it brings. But what has made this all possible is my secret weapon against stretch marks, my pregnancy Skinomatics Body Oil. From the beginning of my pregnancy

Michelle Dickman
Recently received the self care planner, and it goes so in depth in terms of organization. The ranges are from daily tasks and goals all the way to affirmations and cute stickers! I love the approach to how this planner is designed because it will allow me to be on top of my appointments and errands with precision unlike other drugstore bought planners!

@groovygabs
I've been using this oil since the beginning of my pregnancy and I absolutely love it! It has made my belly glow, I have not gotten any stretch marks and the smell is just right. I am now 29 weeks pregnant with twins and while certain pregnancy aspects you cannot prevent, like linea nigra (pregnancy line) or belly ring and belly scarring, I believe the Body Oil helps the minimization of it's appearance. With continued use post-pregnancy, I'm sure my belly will bounce back well. I appreciate Skinomatics for providing women with the confidence needed as we go through the many body changes of pregnancy!

Dawn
Wow! What a great body oil. It keeps my skin so moisturized and soft. This is my third pregnancy and I didn't get any stretch marks because of this oil ! I highly recommend!

@michhhmichhhh
Express yourself Tag Us
#skinomaticsmoms #skinomatics #highlevelofselfcare